Sebco 4800 Diesel Station
The Sebco 4800L Diesel Tank is a compliant above ground bunded plastic diesel tank for use on farms and industrial situations all over New Zealand. These tanks are guaranteed to keep your fuel clean and secure, are tough and will not rust or leak.
The Sebco 4800 is easy, safe and efficient to fill and dispense from, dispenses up to 10 times faster than overhead tanks.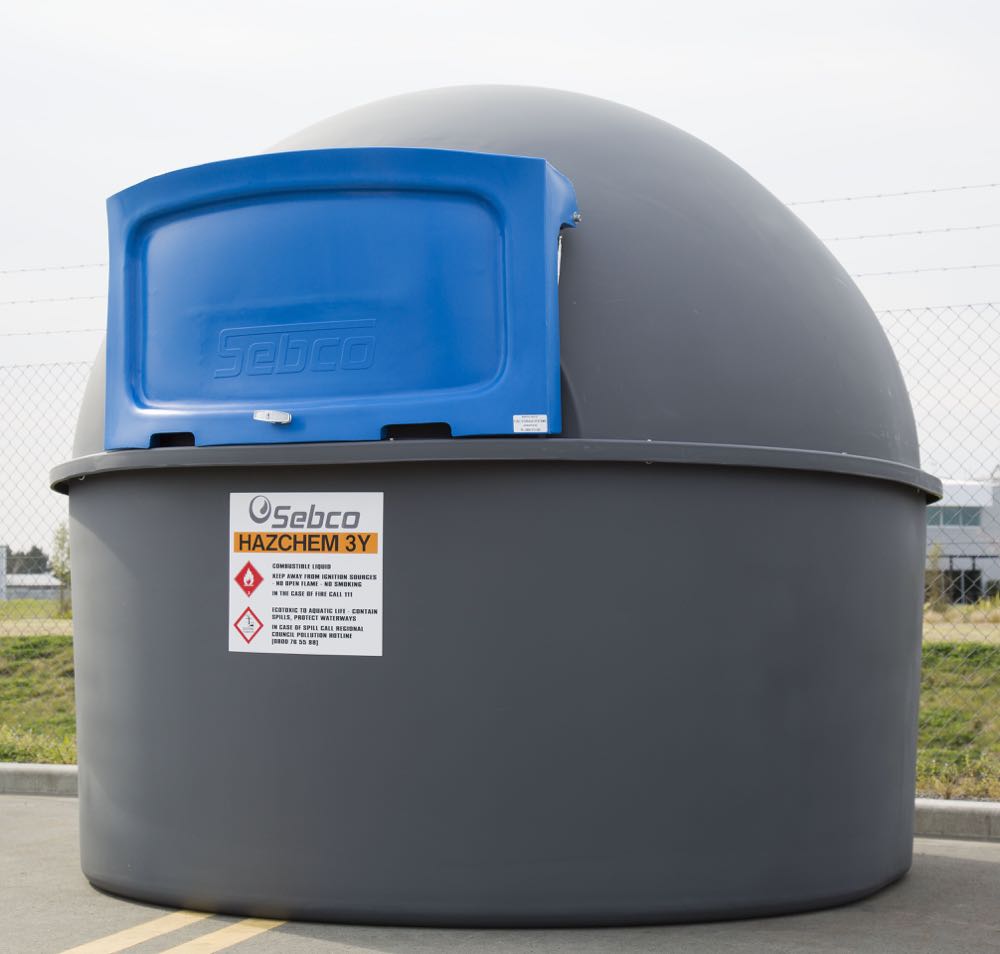 Sebco 4800 Diesel Station (4750 litre) is fully bunded and self contained, with standard features that include a Piusi 240 volts Cube 70 (70lpm) pump with resettable dispensing take and total take, 4 metres of hose with auto shut off nozzle, Ocio level indicator, a light for night time use and a locking front door offering security. All nuts and bolts are stainless steel marine grade.The Sebco Diesel Stations are the only EPA (Environmental Protection Authority) compliant plastic bunded diesel tanks in New Zealand.
Sebco 4800 Diesel Station with MC 70(4750 litre) as above except fitted with a Piusi MC 70 key controller pump with 10 keys and software allowing downloads to personal computer of who took fuel , how much and what vehicle has been filled.
Fully bunded –HSNO Compliant diesel tanks
Weather tight for optimal clean fuel
Piusi high flow pump with meter, 240v or 12v systems
Optional pumps with PIN or key pads that will track diesel usage per vehicle
4 metre hose with automatic shut off nozzle
Lockable access door with isolation switch to minimise risk of fuel theft
Ocio level indicator
Convenient and safe to fill and dispense from
Stainless steel nuts and bolts
Bulk head light
Tie down points
Siesmic restraints available
Specialised diesel grade resin
Complete with all signage and easy to follow operators manual
25 year design life