Sebco Fuelchief 400 Litre Blue Transportable Tank
Tough transportable 400 litre Sebco Fuelchief Blue tanks for storing and dispensing AdBlue®, GoClear®, Alliedblue®, Z DEC® etc on farms and industrial sites, suitable for wellside or flatdeck utes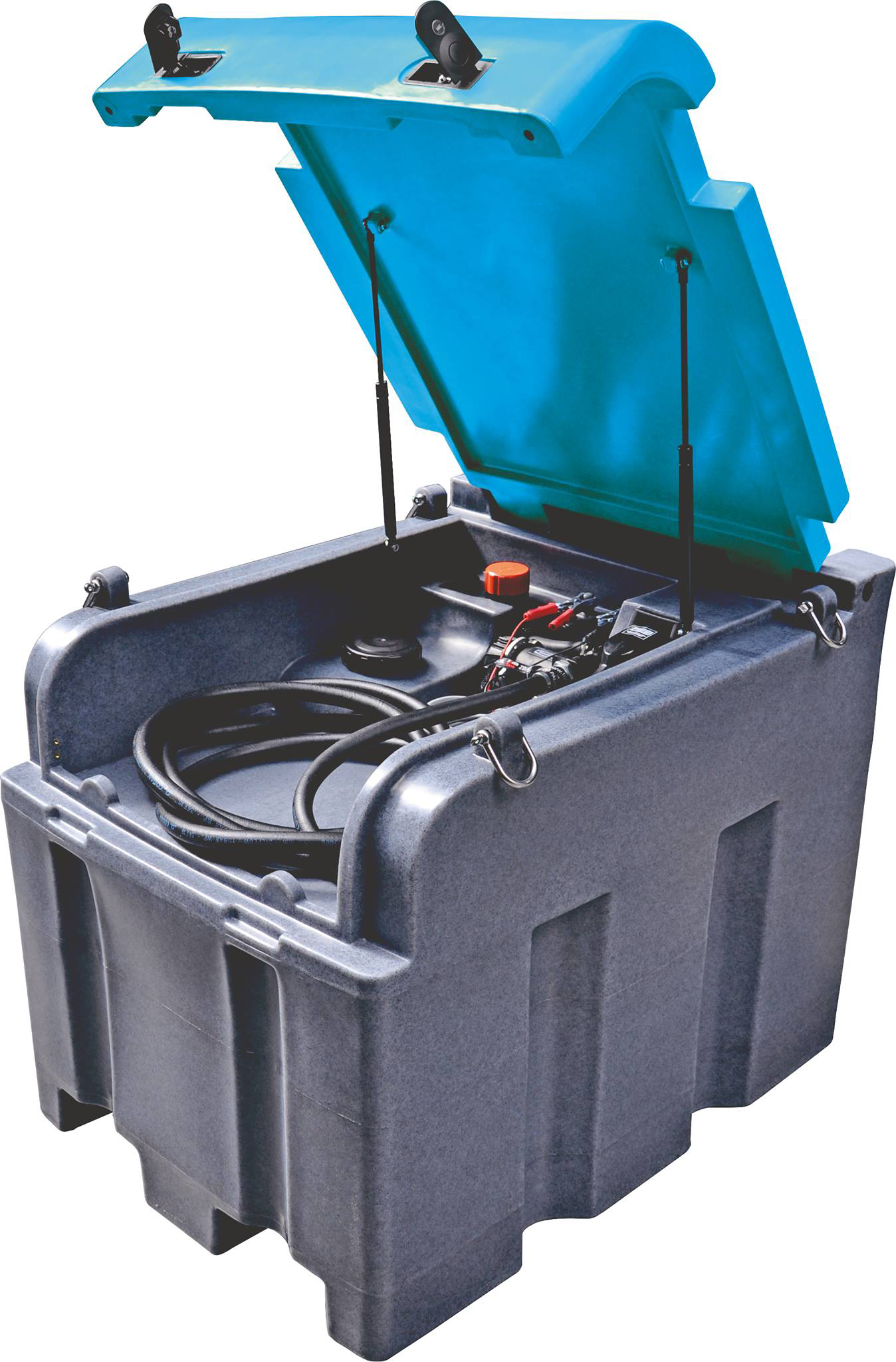 The Sebco Fuelchief 400 Litre Blue Transportable Tank is designed for the easy transporation of exhaust fluids (such as AdBlue®, GoClear®, Alliedblue®, Z DEC®) and fits easily on the back of a wellside or flatdeck ute. It is the safe and economical option that is harmless to the environment. The environmental storage consideration that needs to be given to AdBlue is taken into account in the robust design of the tank makeup. Using appropriate plastics and steel in the construction of particular Fuelchief Blue tanks ensures that your fuel is kept safe and clean.. The tanks are UV resistant meaning that they can be stored outside.
Specifications:
High flow quality pump specifically for Adblue
4 Large Lifting eyes which also couple as tie down points
12 Month Warranty
Lockable door
Pump hose and nozzle covered
Width: 800mm
Depth: 1080mm
Height 830mm
Constructed from UV-resistant polyethylene
Chemical stability for AdBlue®, GoClear®, Alliedblue®, Z DEC®
Colour Grey with Blue lid
* All the information supplied is understood to be correct at the time of publication however FSS has a policy of continued improvement so has the right to amend product specifications without notice.