Sebco 9500L Blue Tank
The Sebco 9500L Blue Station is a compliant unit containing two bunded plastic tanks for storing and dispensing AdBlue®, GoClear®, Alliedblue®, Z DEC® etc on trucking depots and industrial sites all over New Zealand. These tanks are easy, safe and efficient to fill and dispense from. They are guaranteed to keep your fluid clean and secure, are tough and will not rust or leak.
Various fluid management systems available for fast information gathering.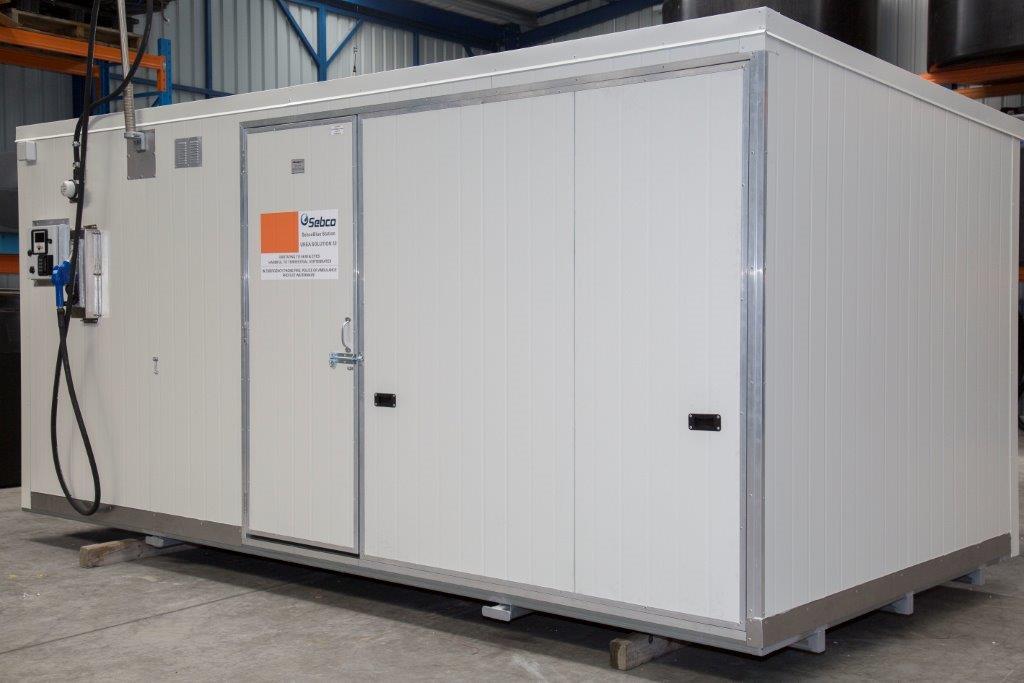 Sebco 9500 Blue Station Specifications
Tank type: Bunded storage and dispensing tank
Polypanel constructed outer shell
Location: Above ground
Safe fill level: 9500 litres
Dimensions 2500 x 5400mm
Flow rate: 40-70 lpm
Inspection Aperture: 120mm
Venting: 120mm
Man way access door
Fill point: Ground level filling with 50mm cam lock
Security: Lockable access door with pump isolation switch
Dispensing: Via automatic nozzle/4 metre flexible hose
Additional fittings: 240v pumping system, automatic nozzle, Flow meter, remote electronic gauge, internal lights, tie down points.
Quality Assurance: HSNO compliant, ISO9001
Installation requirements: As per supplied technical instruction book.
* All the information supplied is understood to be correct at the time of publication however FSS has a policy of continued improvement so has the right to amend product specifications without notice.