Sebco Transportable 500 litre Sebco Blue Tank
Tough transportable 500 litre Sebco Blue tanks for storing and dispensing AdBlue®, GoClear®, Alliedblue®, Z DEC® etc on farms and industrial sites, suitable for wellside or flatdeck utes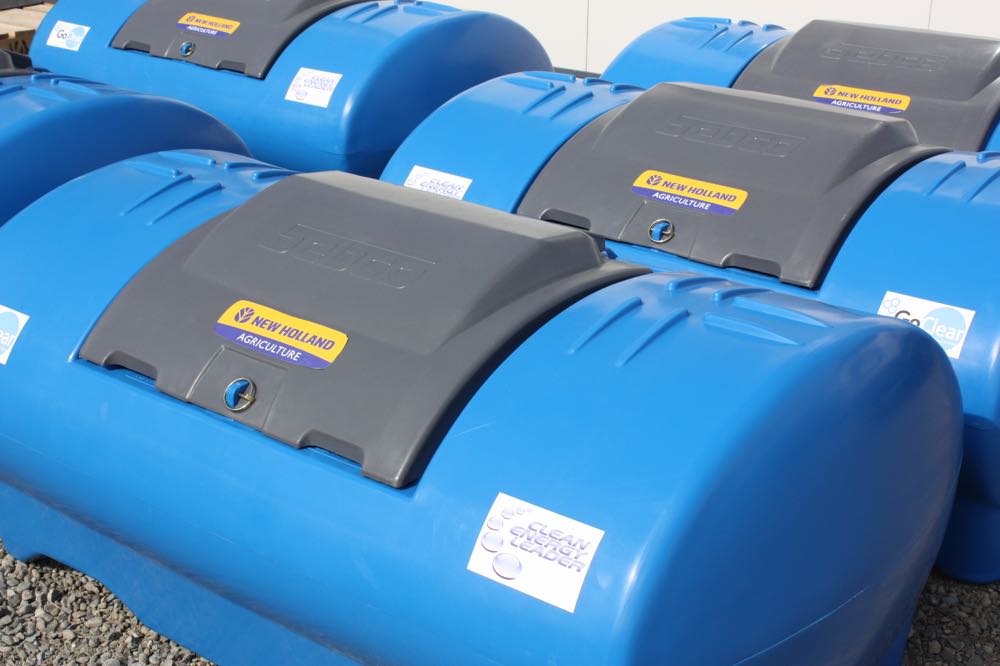 The Sebco 500 litre Blue Transportable Tank is designed for the easy transporation of exhaust fluids (such as AdBlue®, GoClear®, Alliedblue®, Z DEC®) and fits easily on the back of a wellside or flatdeck ute. Standard features include a 38lpm 12v pump with filter, nozzle and 3.5 metres of hose. It also has strop guides for easy tie down to vehicles, a lockable door to a compartment that houses the pump, hose and nozzle, protecting them from weather. All nuts and bolts are stainless steel, quality component throughout.
Measurements : Length 1500mm, Width 900mm, Height 650mm
High flow quality pump specifically for Adblue
Able to be lifted by forklift or bale forks when full
Fits well side or flatdeck utes
Strop guides
Lockable door
Pump hose and nozzle covered
Quality components, nuts and bolts stainless steel
Specifications
Specifications:
Length 1500mm
Width 900mm
Height 650mm
Material type High grade polyethelene
Chemical stability for AdBlue®, GoClear®, Alliedblue®, Z DEC®
Ultra violet stabilised
Colour Blue with Grey door
* All the information supplied is understood to be correct at the time of publication however FSS has a policy of continued improvement so has the right to amend product specifications without notice.